Belize Quince & Company Osprey
$16.00 $16.00
100% American wool – grown, spun & dyed in the USA
Aran/Heavy Worsted weight
3.5 – 4 sts per inch on US 9 – 11 needles
170 yds – 100 g
Osprey is a cushy, comfy, 3-ply Aran-weight yarn spun from fluffy wool fleece. Its relaxed twist gives knits a soft, fluid hand. Texture patterns knitted in Osprey are lofty, light, and easy to work. Color patterns are bold and eye-catching.
Osprey is an Aran weight yarn made from three plies of superfine American merino. The plies are gently twisted together for a cushy yarn with good bounce. Osprey reigns in stockinette and garter; its relaxed plies round and fill out the stitches. And it's beautiful in texture and color patterns, making them bold and eye-catching. Osprey knits up handily on size US 10 and 10 ½ [6 and 6.5mm] needles into garments wooly and soft. It's perfect in pullovers and cozy cardigans, hats and mitts and anything you'd like to wear close to the skin.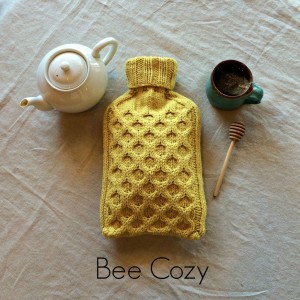 Not sure what to make with Osprey? Take a look at the Bee Cozy Kit, antiquated as it might seem, it's the perfect solution for (almost) whatever ails you. Find the kit HERE.