Beach Glass Stitch Marker Set
$19.99 $19.99
Set of five markers.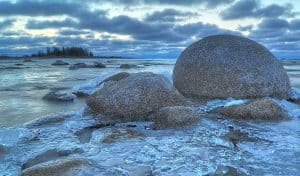 Gill's Pier Ice Caves–January 2015 selection for the Sleeping Bear Yarn Club
Who says jewelry is just for wearing?  What about jewelry for your knitting?  Every single pair is as unique and varied as the stones themselves. Ultra local, there is a very limited supply of these stones! Green beach glass–probably our favorite color to find while strolling Michigan's most beautiful beaches.
2 in stock