$50.99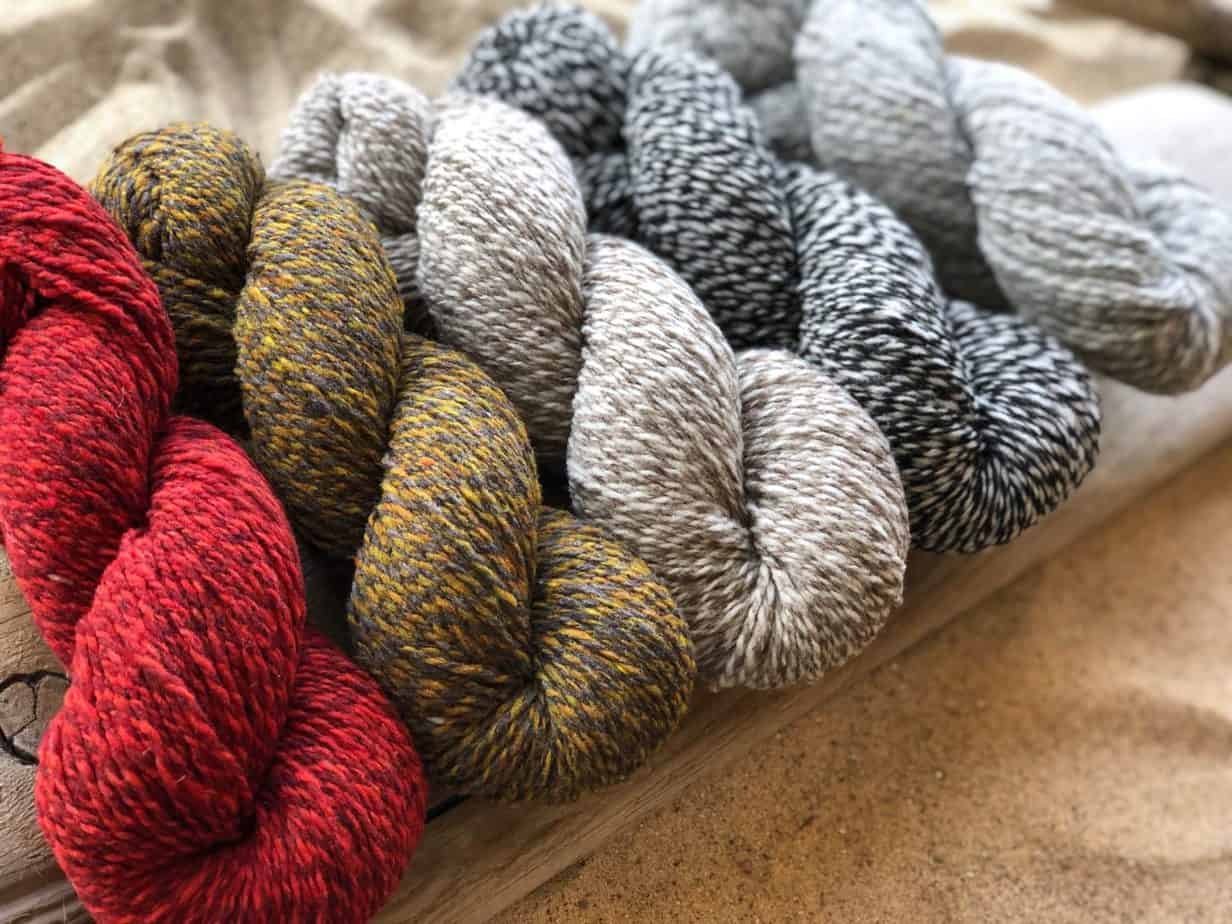 In the words of the designer….
"This cowl is the perfect all-the-time accessory! And the answer for all of those knitters out there who love to knit shawls, but have a hard time styling them. A fun and engaging knit with shifting colors, that looks like an asymmetrical triangle shawl, and it only takes a fiddle-free second to throw it on as the finish to every outfit!"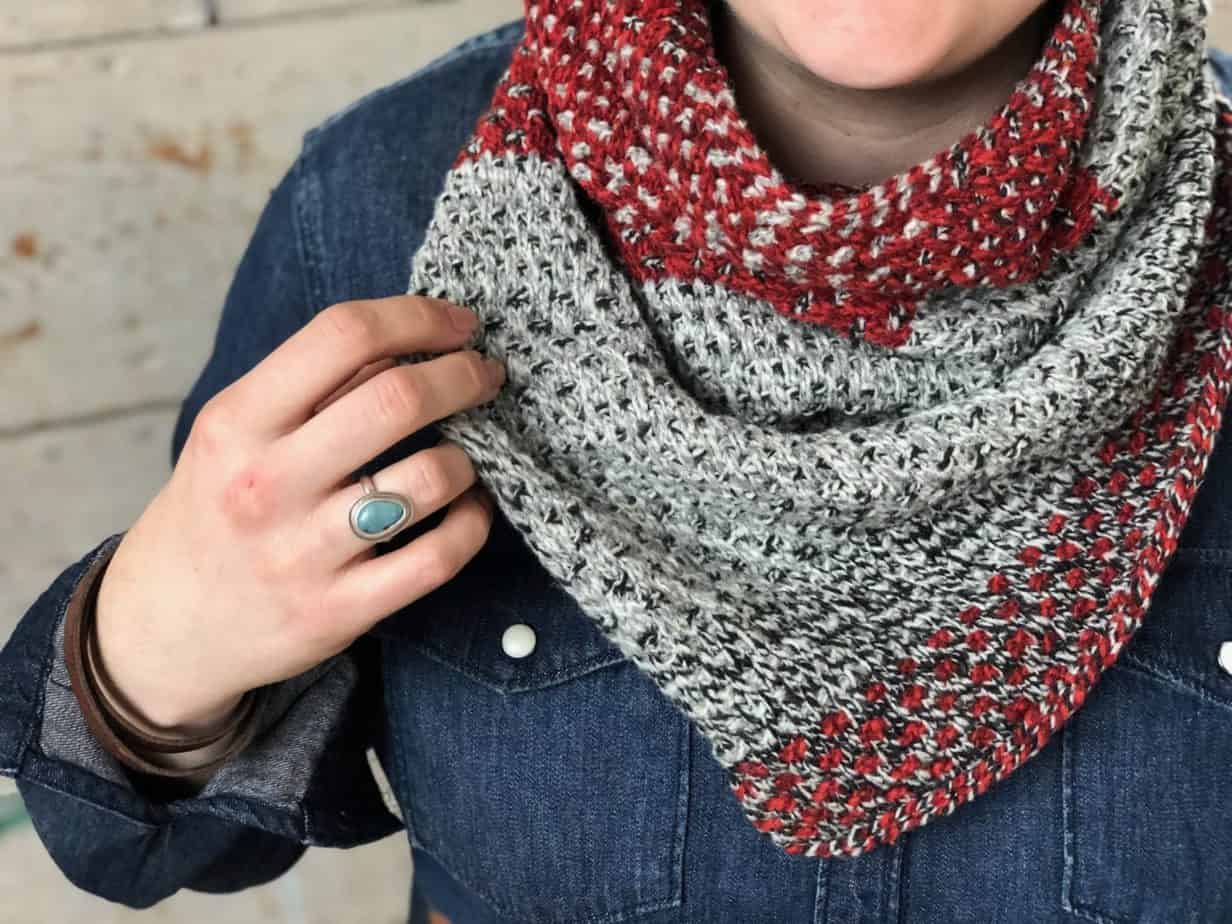 This kit includes three skeins of Brooklyn Tweed Loft (one each in Amaranth [red Color A], Narwhal [grey Color B] + Newsprint [black Color C]). The pattern can be purchased directly from the designer HERE.
Written by Andrea Mowry.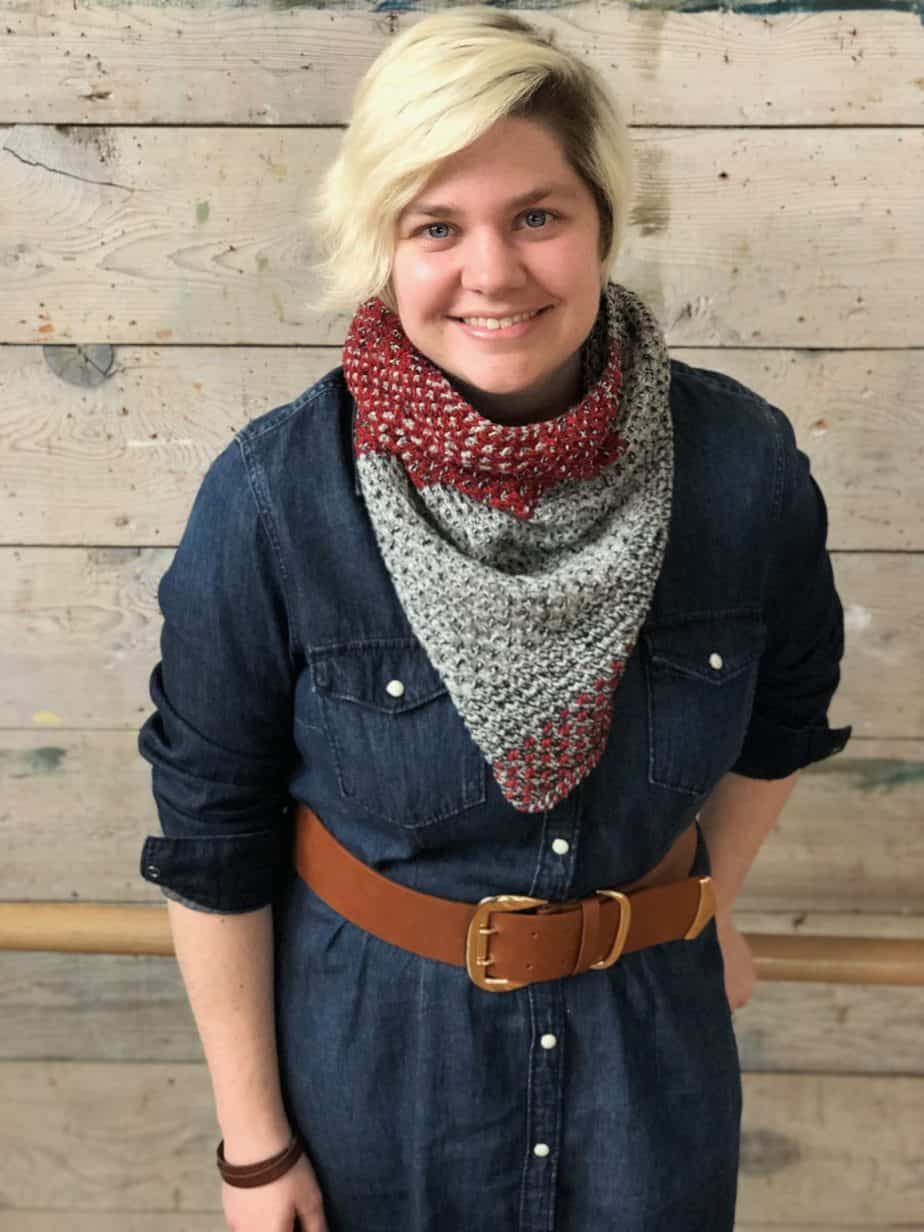 To order the kit: