A Wool & Honey Life Tote Bag
$19.99 $19.99
Woodland trails littered with maple leaves. Yarn. Lake Michigan. Tiny brass hex markers. Cross country skiing. Petoskey stones. Bees.
It's both a stream-of-consciousness list and a journal-style drawing of the little things we couldn't possibly imagine life without. Hand-drawn by our longtime friend Emilie Eklund of Lief Design, we asked Emilie to design a bag that incorporated our overall theme. It couldn't be more perfect.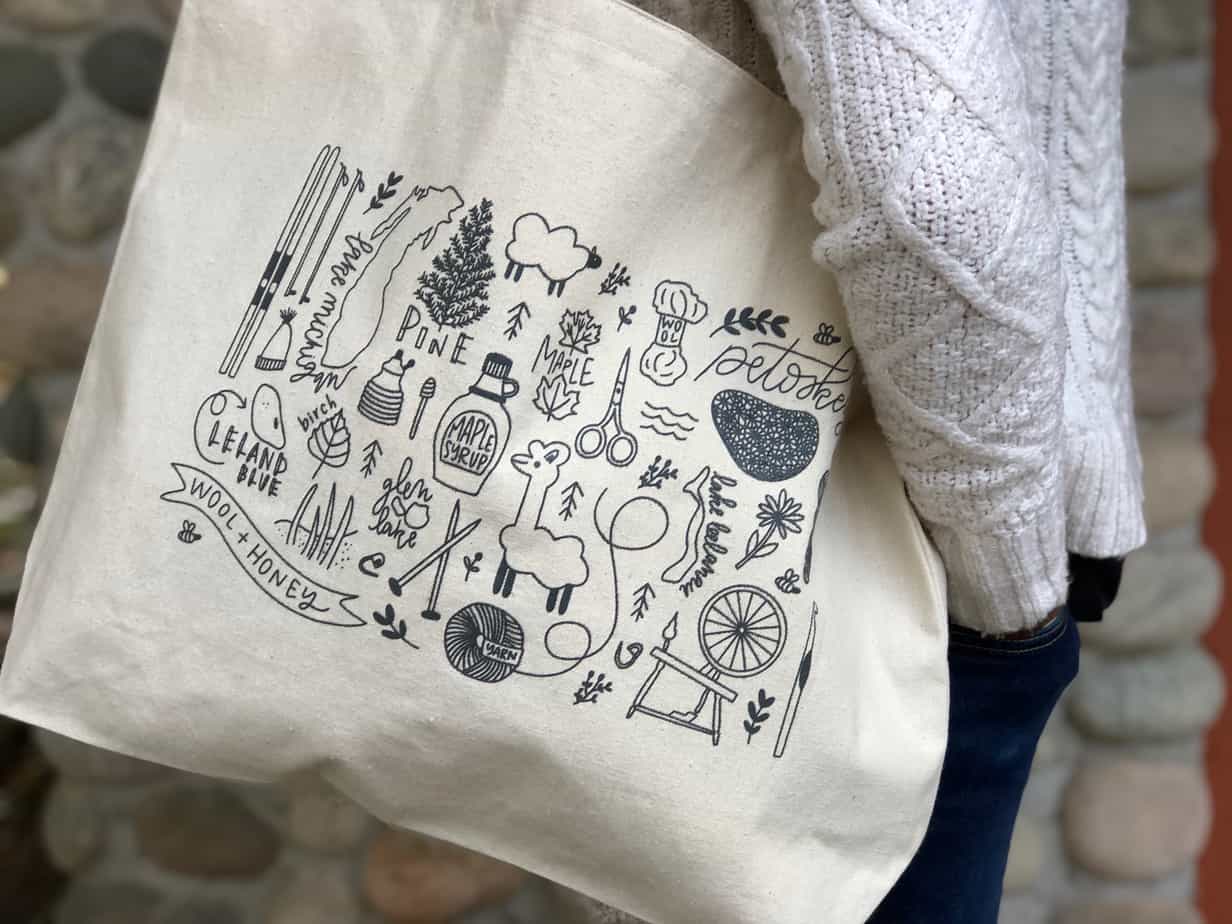 Super roomy, made with sturdy handles and sturdy cotton canvas, this bag is large enough to carry a full sweater project, or two to three smaller projects….and a book! Webbed straps comfortably hang over the shoulders.
-12 oz. cotton canvas
-20″ wide x 15″ high x 5″ deep
-22″ self-fabric handles
-Spot wash clean, air dry.