We are thrilled to announce we are the newest Stone Wool stockist, a beautiful collection of American grown, spun and dyed wool.
So new, in fact, that our first order is winging its way here now. Stone Wool will be making its debut at our 6th annual Greater Traverse Yarn Shop Hop.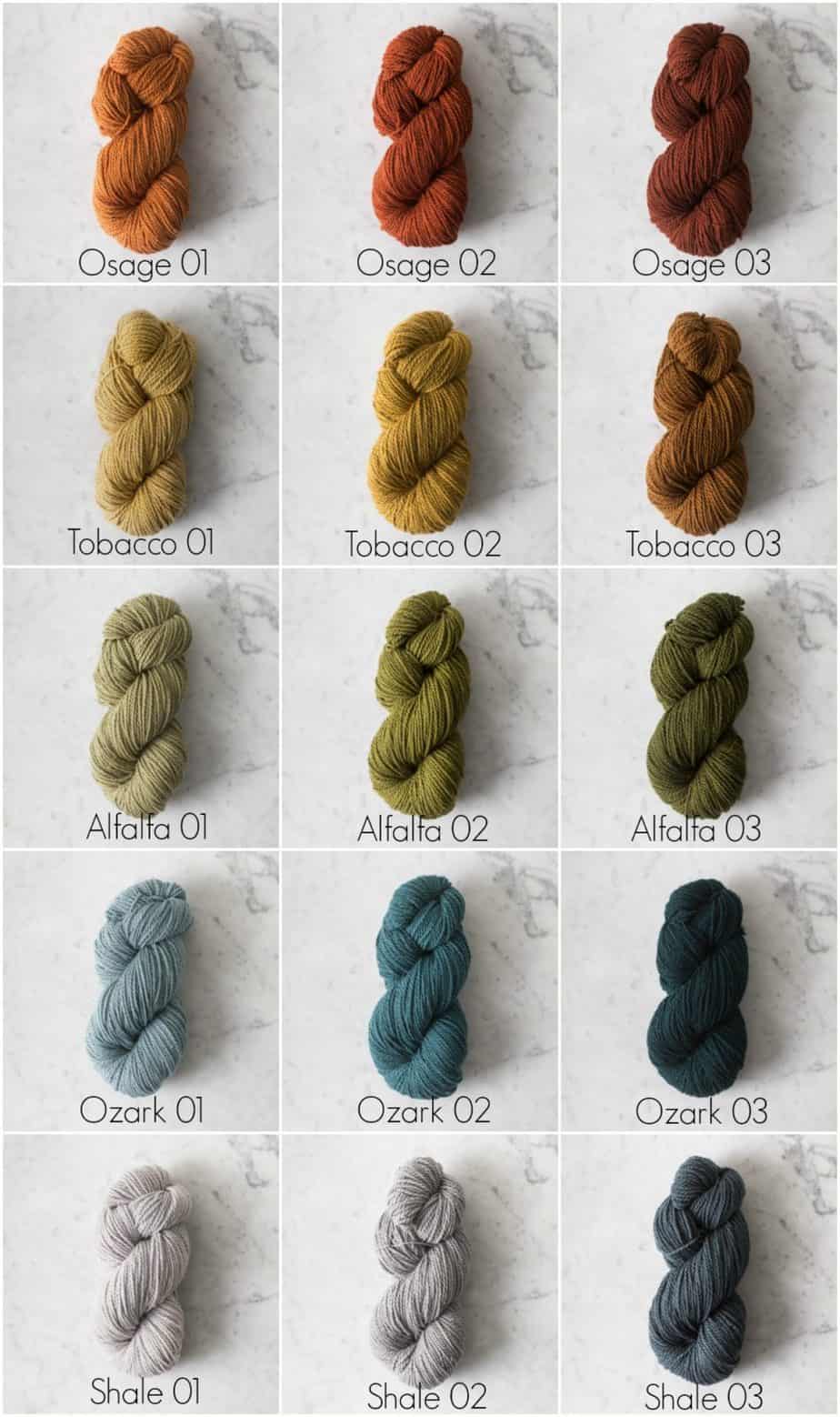 Whitney Hayward joined with Twig & Horn to develop a mill-spun yarn, a 2-ply worsted seemed the perfect homage to Stone Wool's handspun origins. They partnered with two ranches—one in Montana one in Wyoming—for Cormo wool, and a Western mill for fiber processing and spinning.
They worked with the mill on a special method of fiber preparation, one that marries woolen and worsted processes. The result is a unique yarn with woolen spun's airy loft and worsted's strength. Springy, lofty, and with a substantial hand, Stone Wool Cormo offers crisp stitch definition, with the perfect amount of textured in the knitting. We hope you fall in love.

Romney + Merino is Stone Wool's second mill-spun yarn, developed in partnership with Twig & Horn: an all-seasons DK weight yarn showcasing the beauty of natural wool. They worked with upstate New York-based Battenkill Fibers mill to spin lustrous Romney with soft Merino wool, raised in the American West, into a worsted 2-ply DK weight.
The Stone Wool team envisioned a perfect neutral palette using only the natural tones from the fleeces themselves. 01, is a creamy ivory, subtly flecked with black fiber for added interest and texture. Quartz 02 was spun from a beautiful variety of silver and brown fleeces, creating a heather yarn with subdued warmth and slight varigation. The deepest gradient color, Quartz 03, is a rare bird in millspun yarn: a deep charcoal created from black and silver fleeces to make an onyx yarn, with enough texture and silver for stitch definition to shine.
Stone Wool is not available for online purchase; however, we do take orders over the phone 231.228.2800 or via email thebuzz@woolandhoney.com