Vintage Fairy Lights Socks
$5.99 $5.49
This pattern will be purchased through Ravelry in-store, printed and emailed to you.
This pattern is available to our club members as a part of our May  Sleeping Bear Yarn Club. Not yet a club member? Click HERE to sign up and to receive Painted Trillium as your first month's installment.
Sizes:
one size

Yardage Required:
437 yards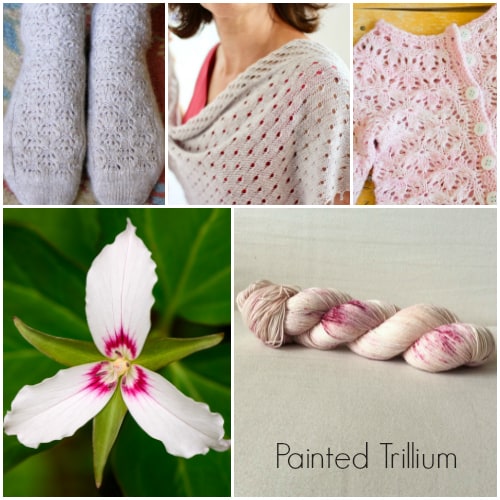 Inspired by the sparkle of the vintage fairy lights which played a starring role in so many childhood Christmas memories, these socks are intended to evoke a mood of nostalgia and comfort. There's an easy textured pattern on the top which brings to mind those old-fashioned Christmas lights, with a straightforward rib on the leg: something easy to relax you as you sit knitting and waiting for Santa.
Brought to you by way of Helen Stewart of England.