$5.99 $5.39
This pattern will be purchased through Ravelry in-store, printed and emailed to you.
This pattern is available to our club members as a part of our June  Sleeping Bear Yarn Club. Not yet a club member? Click HERE to sign up and to receive Sunset Bluffs as your first month's installment.
Sizes:
63″ x 16″

Yardage Required:
555 yards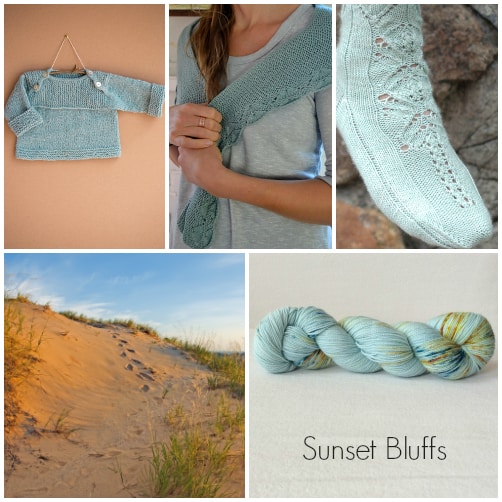 The inspiration for the Tree Tops Wrap was from a photo of a lace shawl in a knitting book written in 1859, The Ladies' Complete Guide to Needle-work and Embroidery by Miss F. Lambert.
The Tree Tops Wrap has two sections of lace similar to the lace in the original shawl, and between them a section of ribbed short rows. The lace patterning reminded me of the tops of trees in a forest.
Brought to you by way of Marsha White of Canada.