$5.99 $5.39
This pattern will be purchased through Ravelry in-store, printed and emailed to you.
This pattern is available to our club members as a part of our October  Sleeping Bear Yarn Club. Not yet a club member? Click HERE to sign up and to receive Kilcherman's Golden Russet as your first month's installment.
Sizes:
30, 32, 34, 36, 38, 40, 42, 44, 46, 49, 52" inches bust circumference
Yardage Required:
Short Sleeves:
850, 900, 950, 1000, 1075, 1150, 1350, 1450, 1550, 1675, 1800 yds
Long Sleeves:
1000, 1100, 1150, 1200, 1300, 1400, 1600, 1700, 1800, 1950, 2100 yds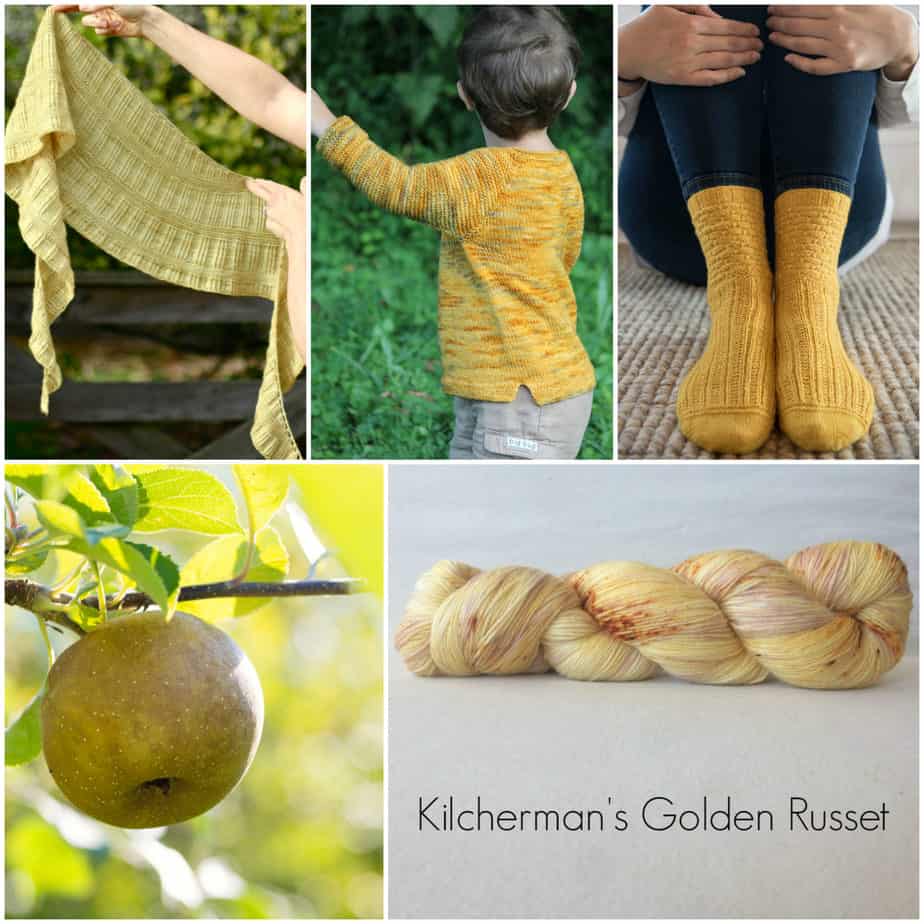 Touch the Sky is a delightful, light weight, lacy, open, and very feminine cardigan. This cardigan is worked as a top down raglan and is completely seamless. The design features V-lace lace that radiates across the back and fronts; the lace rays it creates is very reminiscent of the bird's feathers during the flight, thus the name. Let this cardigan enchant you with its simple lace and flowing lines. Let your imagination fly as you see the design unfold.
"I will ride, I will fly
Chase the wind and touch the sky
I will fly
Chase the wind and touch the sky"
Brought to you by way of Elana Model of Canada. Sadly, Elena passed away on June 13, 2017. We were fortunate to have worked with her, as she was our April 2015 dyer for the Sleeping Bear Yarn Club–Along the Crystal River.