Sunset Bluffs Spun Right Round SW Sock
$29.99 $26.96
This colorway is a pre-order, exclusive to our Sleeping Bear Yarn Club and available only to current members. Not yet a member? Click HERE to sign up.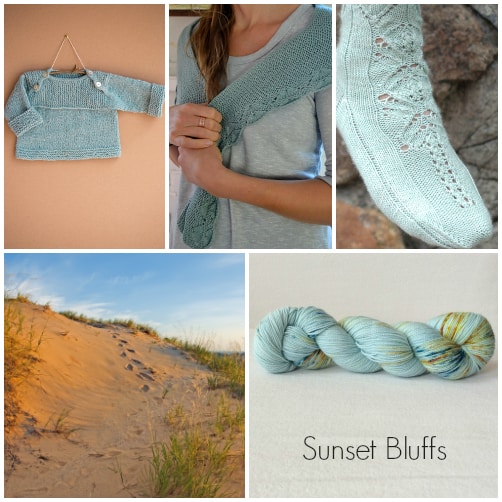 SW Sock
80% superwash Merino, 20% nylon
400 yds–100 g
Sunset Bluffs is our June 2017 feature for the Sleeping Bear Yarn Club. Dyed exclusively for us by Renee of Spun Right Round in New York, this blue-green yarn encapsulates everything that summer means to us. The green, yellow and gold speckles, while rather faint, remind us of the swishing dune grasses peppered across the length of the Sleeping Bear Dunes National Lakeshore.
Machine/hand wash cool, lay flat to dry for your piece's longest life.
* * * MEMBERS ONLY * * *