$3.99 $3.59
This pattern will be purchased through Ravelry in-store, printed and emailed to you.
This pattern is available to our club members as a part of our September  Sleeping Bear Yarn Club. Not yet a club member? Click HERE to sign up and to receive Peterson Park as your first month's installment.
Sizes:
adjustable
Yardage Required:
400-500 yds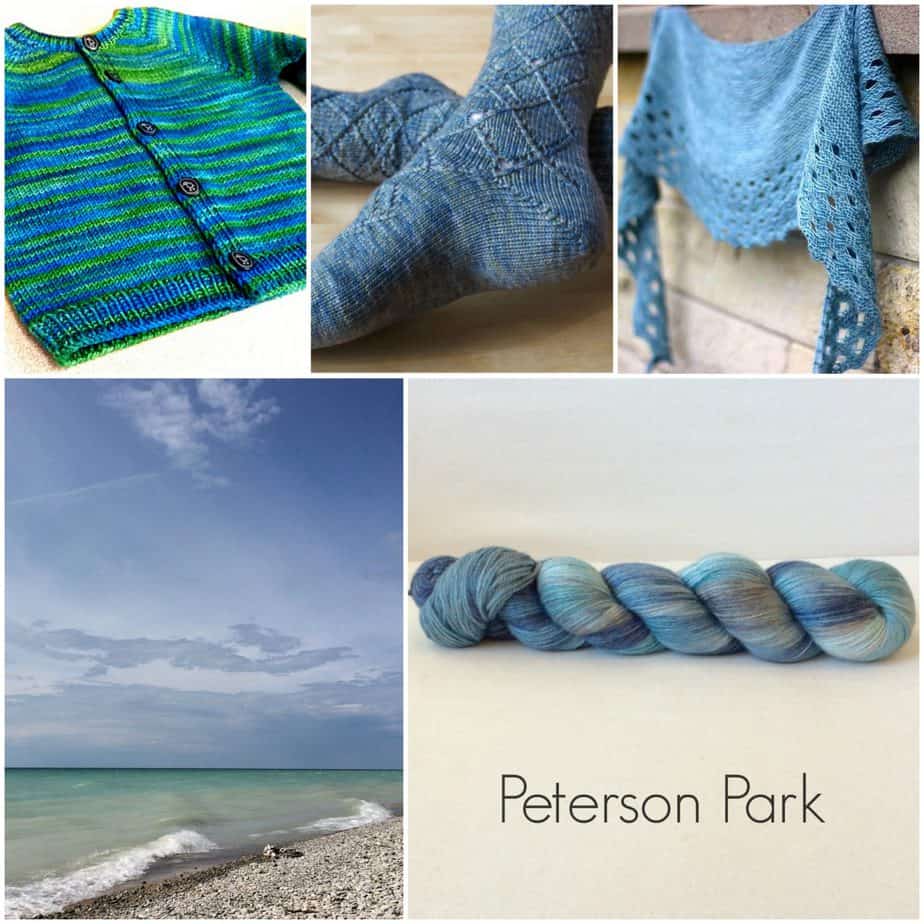 Garter stitch and a rippled stitch that reminds me of the patterns skimming stones make (my Poppa taught me how to skim stones and had great style, so this is a little tribute to him).
Apparently many people say "skipping stones" but I learned it as "skimming" and when I asked my husband it's what he says too – maybe it's a Northern English thing (we're both originally from the North).
Brought to you by way of Susan Ashcroft of Belgium.