Scrumptiouspurl Wool & Honey
$29.99 $29.99
* a Wool & Honey exclusive *
80% superwash merino wool, 20% nylon
400 yds–100g
6.5-8 sts per inch 0n US 1-2 needle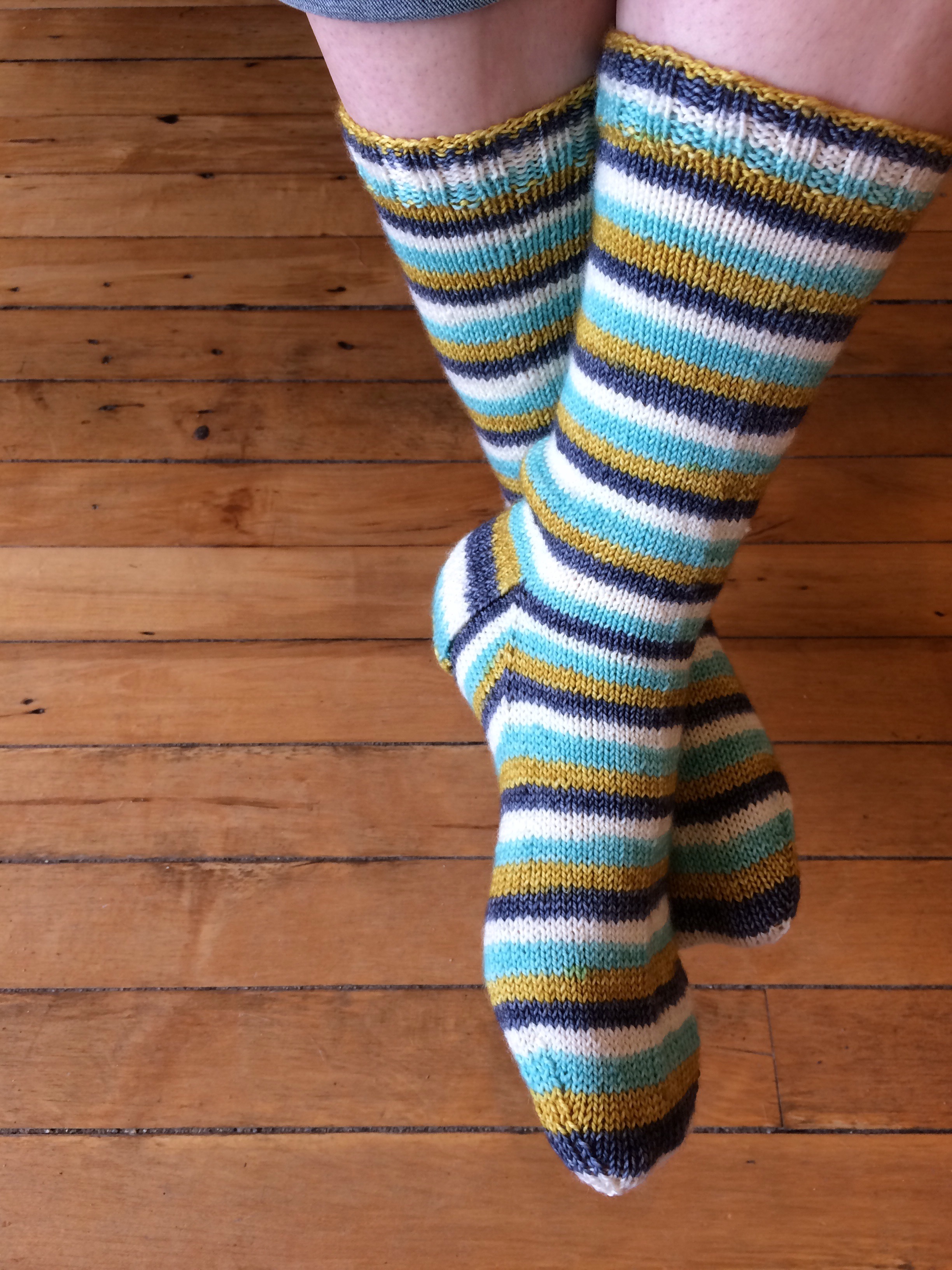 Looking for a basic sock pattern to use with this yarn? Find our Simple Socks pattern HERE.
This yarn will produce a 4-color stripe repeat with approximately four rows for each color on a 64-stitch sock. This colorway is exclusive to Wool & Honey and features the colors from our logo–dark gray, baby blue, soft white and golden honey. All yarn is dyed using professional acid dyes which are heavy-metal free. Yarn is set and washed 3 times prior to skeining, although washing the item separately the first time is recommended. Colors may bleed slightly after first wash.
Each skein comes with one of our signature brass hexagon stitch markers.
Machine wash in cold water, lay flat to dry. Handwash for best results.
Scrumptiouspurl Yarns are dyed in Toronto by the lovely Samantha.
5 in stock