Petra Baby Sweater Pattern
$7.99 $7.19
This pattern will be purchased through Ravelry in-store, printed and emailed to you.
This pattern is available to our club members as a part of our May Sleeping Bear Yarn Club. Not yet a club member? Click HERE to sign up and to receive Painted Trillium as your first month's installment.
Yardage Required:
275 (325, 350, 400, 450, 500, 550, 600, 650, 725, 825) yards
Finished Size:
Newborn (3 month, 6 month, 9 month) (12 month, 18 month, 2 toddler) (3 toddler, 4 toddler, 5-6 year old, 7-8 year old)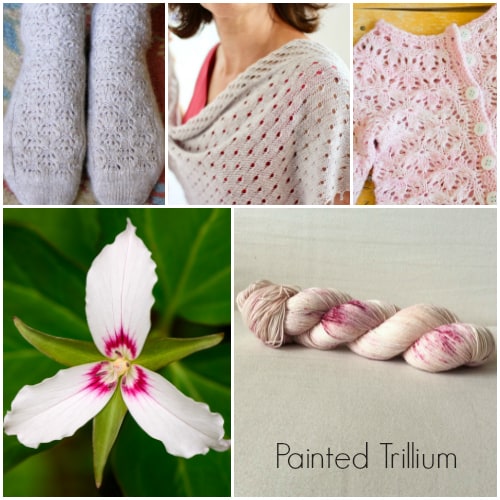 If you are ready to create an heirloom garment for your little loved one to enjoy and pass on, this is the pattern for you! Gorgeous Estonian flower lace adorns this seamless cardigan to create a show-stopping piece as special as your little girl. The classic shape and elegant details will ensure this little cardigan is treasured for years to come.
Knitorious S.H.E. Patterns come to us from the lovely Sheila Toy Stromberg of SLC, UT.
**MEMBERS ONLY * *