$53.99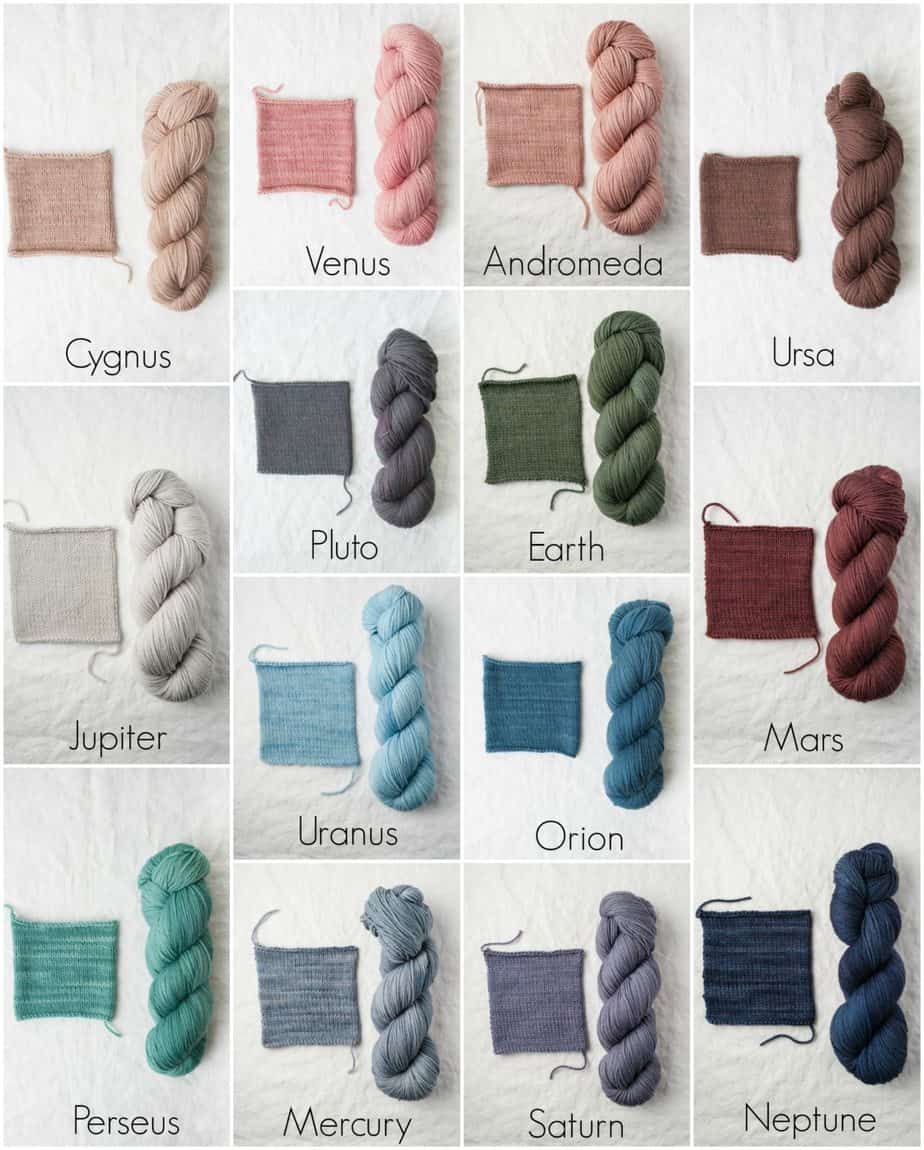 With its little touch of Art Nouveau, Palmyre is a very cosy shawl, that will soon become a ally of choice against the temperatures sometimes a little fresh in midseason, or for the long summer evenings. (Perfect for now, as early fall is almost upon us!) Built in a crescent shape, with a large part of stocking stitch and just a hint of lace to finish, this is a simple pattern, rather quick to knit, that will appeal to beginners as well as more advanced. The shawl is approximately 64 x 28 inches, after blocking. For this kit, we've chosen the Quince & Co. Phoebe, the bounciest, squishiest DK-weight wool grown, spun and kettle-dyed in the USA.
About the yarn…
Spun from the finest commercially-available American extra-fine merino wool, Phoebe is unbelievably soft and luxurious to knit with, creating the most satisfying fabric—silky, bouncy, decadent stuff. Perfect in stockinette stitch, ribbing, twisted stitches, and cables. Phoebe comes in a tonal-dyed palette of fourteen colors, each one unique and ranging in variegation from skein to skein. To minimize pooling in variegated yarns, we recommend alternating skeins throughout your project; we'll always do our best to match skeins in your order whenever possible.
Each kit comes with 2 skeins of Quince & Co. Phoebe and an easy-to-read pattern.
Please indicate your Ravelry user name in the 'Notes to Seller' section at checkout; a PDF of the pattern will be sent to your library. The Palmyre pattern comes to us by way of Nadia Crétin-Léchenne of France.
Additional information
| | |
| --- | --- |
| Palmyre Shawl Kit | Uranus, Venus, Orion, Neptune, Pluto, Jupiter, Mars, Mercury, Cygnus, Earth, Andromeda, Ursa, Saturn, Perseus |