Kilcherman's Golden Russet KiwiPop Studio Snazzy Pop
$35.99 $32.39
This colorway is a pre-order, exclusive to our October 2017 Sleeping Bear Yarn Club and available only to current members. Not yet a member? Click HERE to sign up.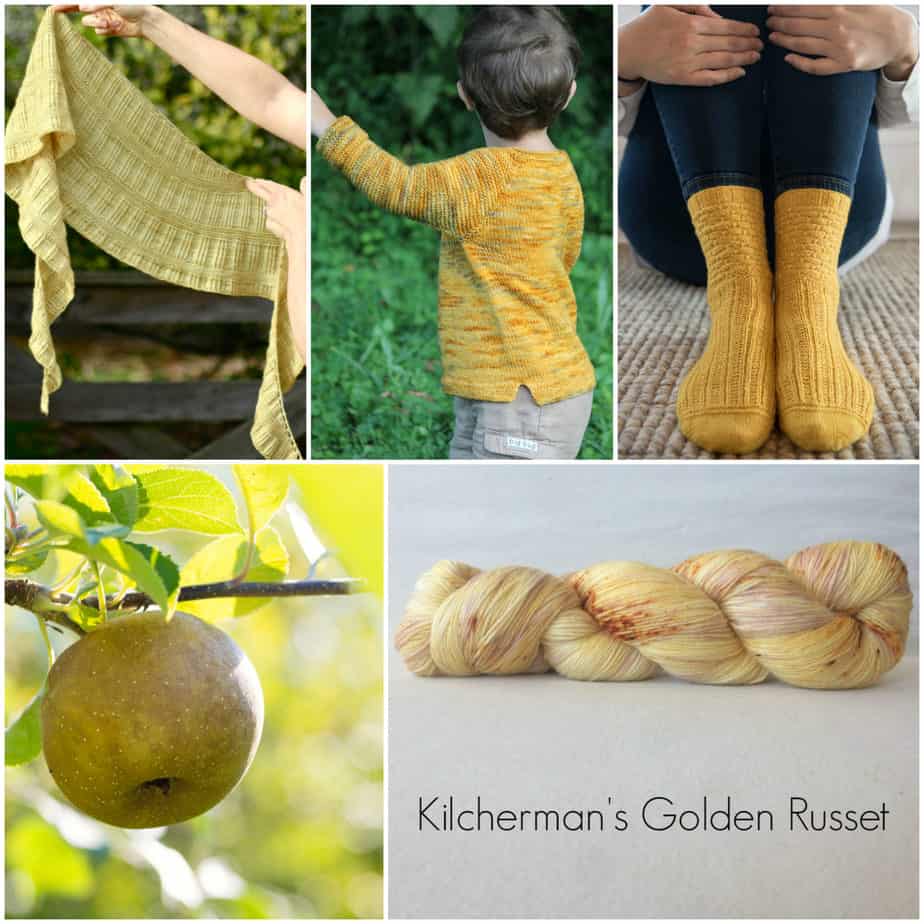 Snazzy Pop
80% superwash Merino, 10% cashmere, 10% nylon
430 yds–100 g
Dyed exclusively for us by Judy at The KiwiStudio in Maine, this happy yellow yarn is speckled with pinky and rust streaks, like a Russet, Ginger Gold or Golden Delicious Apple. And as the weather itself begins to get more cool and crisp, what better way to treat yourself than with a bit of cashmere sock yarn?!?
The Kilchermans own the antique apple farm in Northport, home to over 250 mainstream and antique apple varieties, including the Tolman Sweet, the Zabergau Reinette and the Golden Russet. They're opening for the season on September 15th!
Machine/hand wash cool, lay flat to dry for your piece's longest life.
* * * MEMBERS ONLY * * *