$4.99 $4.49
This pattern will be purchased through Ravelry in-store, printed and emailed to you.
This pattern is available to our club members as a part of our September  Sleeping Bear Yarn Club. Not yet a club member? Click HERE to sign up and to receive Peterson Park as your first month's installment.
Sizes:
small (large)
Yardage Required:
450-900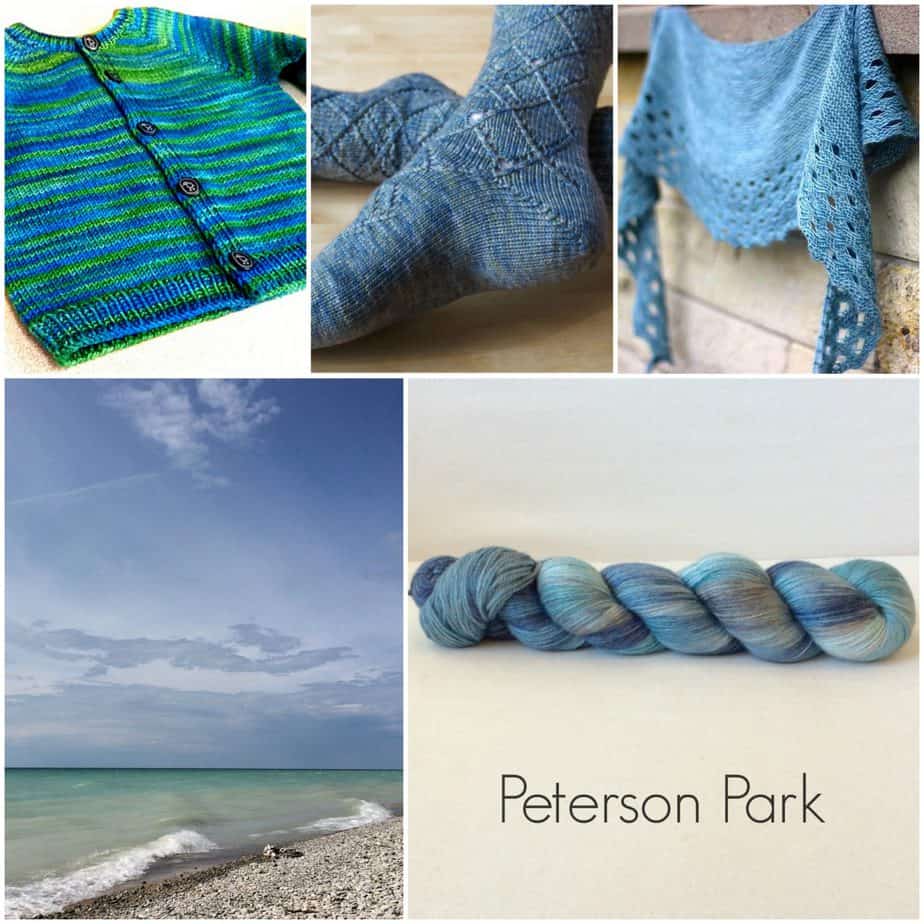 For a while there it seemed like knitting rectangular scarves and wraps was no longer fashionable. We were all about the triangles, crescents and cowls! I'm thrilled to see more rectangles popping up in my pattern feed these days. Though I try not to play favourites when it comes to shapes, I do love the versatility and wearability of a good old fashion rectangle. Fluidity is a classic rectangular scarf design, but with a twist! The wavy edge lends interest and softness to an otherwise very rigid shape. I love watching the pattern ebb and flow from one end to the other. It's a meditative and relaxing experience – perfect for your summer knitting project!
Brought to you by way of Tanis Lavalee of Montreal.