$6.99 $6.29
This pattern will be purchased through Ravelry in-store, printed and emailed to you.
This pattern is available to our club members as a part of our September  Sleeping Bear Yarn Club. Not yet a club member? Click HERE to sign up and to receive Peterson Park as your first month's installment.
Sizes:
97″ x 16″
Yardage Required:
676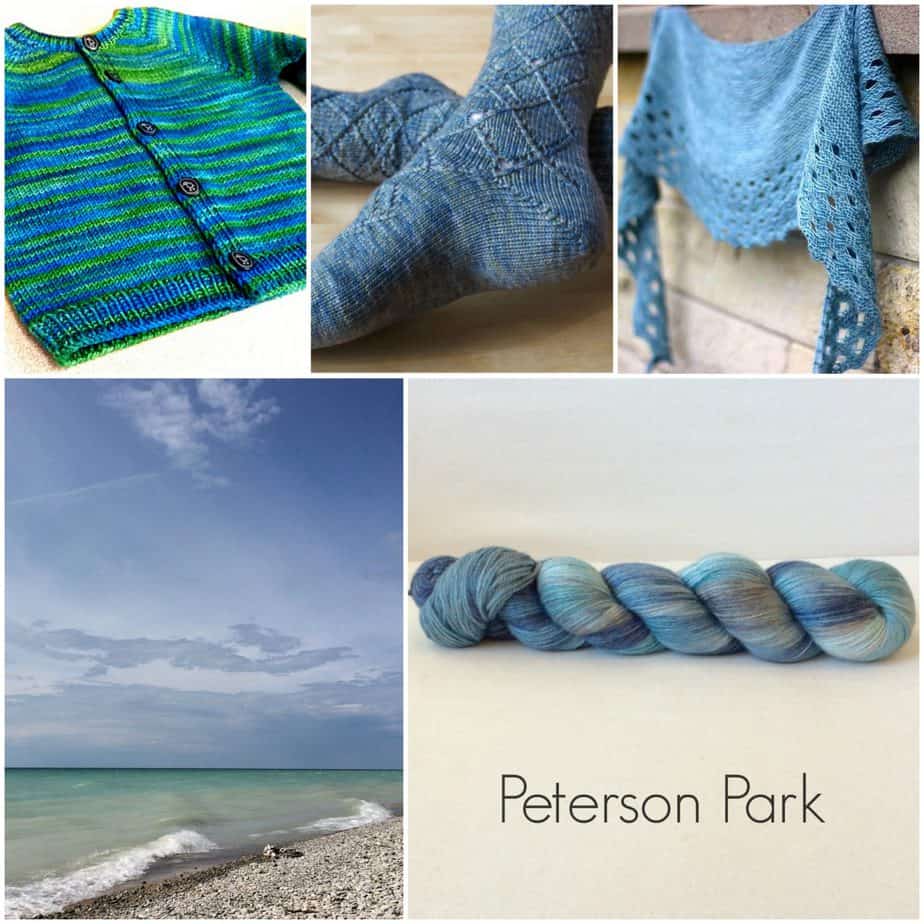 You know those magical moments where things just…come together? That's the way Envined came into being, the result of three small sparks: the construction, the yarn, and the stitch pattern. As they fell into place, one by one, I couldn't help but follow the thread to see where it would lead me.
The result? Trailing. Lightweight. Leafy. Long. Like the vegetation it's named for, Envined is all of these things. It's also the end product of a satisfying and simpler-than-it-looks knitting experience.
You begin with the vine-inspired lace border, engaging but repetitive enough to go light on the brainpower and shaped to taper into graceful points. Then you fly through the shawl body: short rows that are one hundred percent Garter Stitch without a wrap in sight. (That's right…no wraps! None! Zero! Which makes it a great intro to short row shawls.) Bind off, and you have a versatile new accessory that's a joy to wear and a cinch to style.
Lace border includes both written and charted instructions.
Brought to you by way of Erin Kurup.