$6.99 $6.29
This pattern will be purchased through Ravelry in-store, printed and emailed to you.
This pattern is available to our club members as a part of our August  Sleeping Bear Yarn Club. Not yet a club member? Click HERE to sign up and to receive Mishigami as your first month's installment.
Finished bust measurements:
35 (37, 38.75, 39.25, 42.75, 45, 46.75, 49)" 
approximately 3″ of positive ease included
Yardage Required:
1300 (1400, 1500, 1600, 1750, 1850, 2000, 2050) yards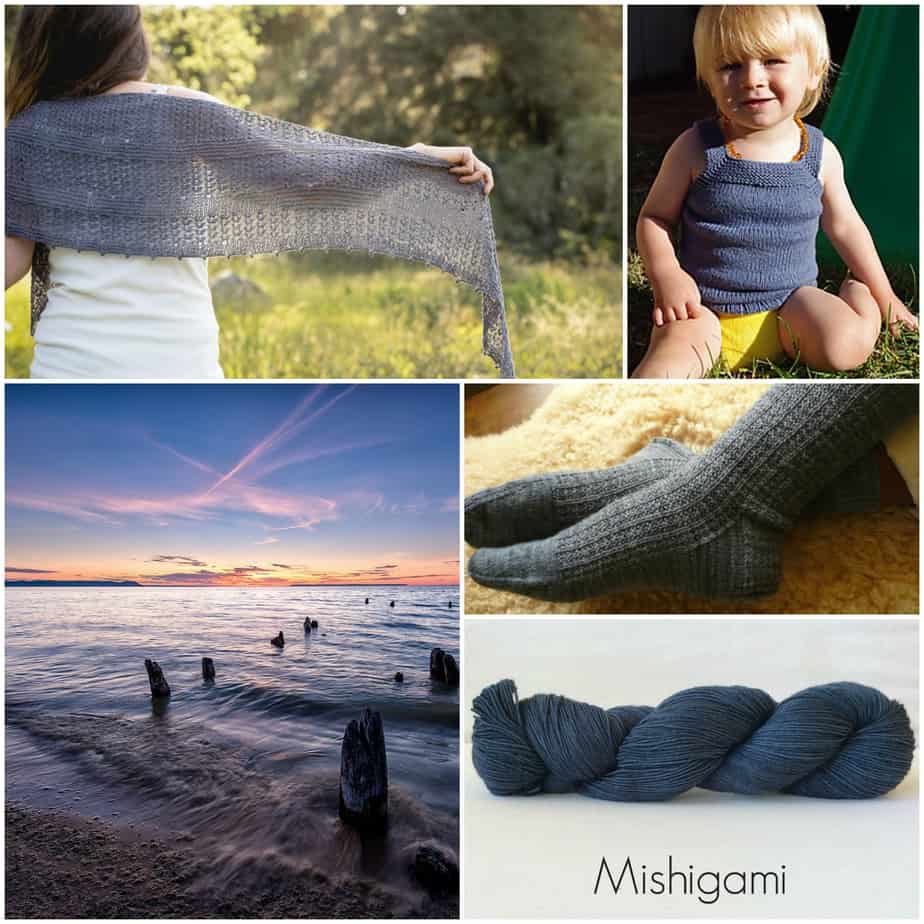 Blue tunnel is a slightly oversized, v-neck sweater with a center faux seam and drawstring hem.
The sweater begins with knitting both fronts separately in rows from the top to the base of the v-neck edges. After joining both pieces the front is worked to the armholes. Then the back is knitted in rows from the top to the base of the armholes. The back is worked with an additional set of increases to shape the body slightly oversized. Then the back and the front are joined and knitted in the round straight to the hem. Before knitting the tunnel, short rows are shaping the back longer than the front. The stitches for the sleeves are picked up and worked in the round to the cuffs. Short rows are knitted to shape the arm cap. Optionally stitches are picked up for working a small neckband.
Brought to you by way of Katrin Schneider of Germany.